Who We Are
Profound expertise with diverse datasets is what we offer overall. Our team is our greatest asset. We share a mutual passion for technology though we come from a diverse set of experiences and backgrounds. mCycloid is not just a data collection and data annotation services company offering training data solutions, it adds much more to it. mCycloid is a brand of our parent firm 'Leventm Technologies Private Limited' established in the year 2018.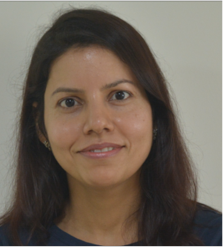 Anu Arora
Founder
I am an enthusiastic entrepreneur and an avid learner. I have done my B.Tech. in Electronics and Communications from G.B. Pant University, Pantnagar India and M.S. in VLSI Design from Anna University, College of Guindy, Chennai India. I have 8+ years of Industrial and entrepreneurship experience.
Mudassir Rasheed
Director of Operations
I graduated with a B.Tech. degree in Electronics and Communications from Visvesvaraya Technological University, Belgaum, India. I have been working in the field of Artificial Intelligence focusing mainly on the programming of Machine Learning algorithms, especially Convolutional Neural Networks (CNNs), and its design (Hardware and Software).
Rajesh M Y
Business Development Manager
I graduated with Bachelor of Computer Applications from Vidhyavahini First Grade College, Tumkur , Karnataka, India. I carry an experience of 8+ years in the area of marketing and business development. I have been a part of Leventm Technologies Bangalore, India since 2018. I have been leading the team in all the business development areas.
At mCycloid, our passionate and result-driven team mainly aims at quality service and customer satisfaction, providing a high volume and quality dataset for machine learning algorithms.
With the evolution of mankind, grasping and understanding things around has been possible with sensory intelligence.
This is the key to identify the content of the images and videos, such as:
What do the image and video comprise?
Where are the specific objects located?
How similar and different are they from one another?
These are a few factors on which mCycloid focuses for offering better data collection and data annotation services.